Social Media Marketing Services Company in Thailand
Making social media marketing effective and beneficial for companies
Social media provides businesses with an effective way to catch customers from where they are right now.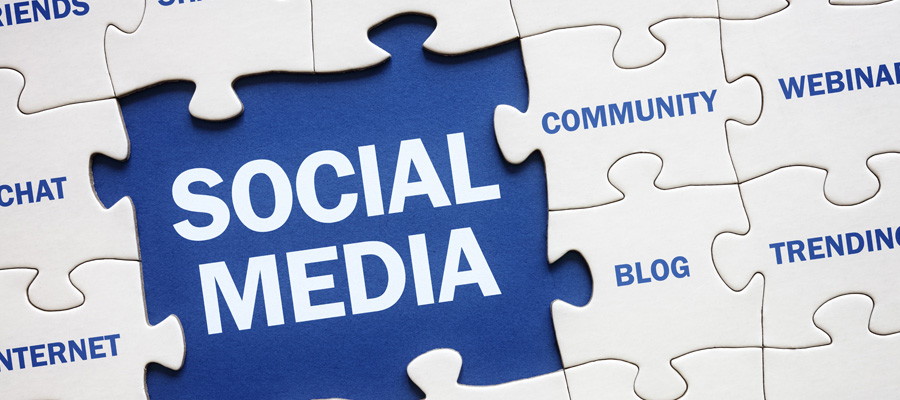 What is Social Media? How can it help you grow? Contact Techotels to know how our social media marketing service will help your business succeed.
Our social media market experience spans all of the social media platforms, including Twitter, Facebook, Instagram, LinkedIn, Pinterest, Tumblr, Snapchat, and YouTube. At Techotels, we focus on social media strategies that give long-term value to your brand. We are not only about posting newer posts. Everything we do is an outcome of planning.
We firmly believe that true social media success can be ensured through a combination of paid social ads and organic social media marketing.
Techotels' SMM service in Delhi is designed to keep the customers in total control of their messages across all social media channels and is based largely on understanding customers' unique business needs, challenges and objectives. As you know, one size rarely fits all and hence our services put the focus on what matters the most to your business.
Organic Social Media Marketing
An effective strategy will help you build a community of brand advocates, involve your audience, and connect with them directly. We offer:
Content Creation
Channel Optimization
Regular Posting
Hashtag Outreach
Contact us today to receive exceptional SMM service in Thailand.
How We Serve You?
We will also not completely take over your accounts as we understand that people want to have a conversation with you and not listen to boring, one-way sales messages pushed from the side of your marketing agency.  Through our SMM service in Thailand, we offer help & guidance with:
Social Consultancy
We will help you develop a strategy based on your end goals. You may have an in-house marketing team who just need guidance, or you may need our assistance in building your social media presence from scratch. We are here to help you find the best approach.
Brand Management
Securing relevant and appropriate usernames and profiles across the channels aren't easy. Your brand is valuable, and therefore we will always be up for helping you to turn potential client problems into praise.
Social Tone
How firms and companies utilize social media differs significantly. We will help you find the right tone of voice, ensuring that your business is portrayed in the same manner you want it to be.
Social Media Monitoring
We will explore the social networks, making sure you know who is talking what about you, what they think about your product, and whether it is positive or not.  This process guarantees that you always stay ahead of the conversation, up to contribute whenever needed.
Social PPC
Social ads can be beneficial in improving your presence and generating interest in a new product. This can be done through Facebook and LinkedIn Ads promoted Twitter trends and accounts or sponsored Instagram, YouTube or Pinterest content.
Social PR
Our close relationship with prominent, authoritative publishers, journalists, bloggers, and influencers mean that we will bridge the gap between online and offline content, meaning your content will get the coverage it deserves. This is a unique feature of our exclusive social media marketing service.
Creative Discussion
Our experienced team will help you create quick, reactive updates that are spot on and sparks a further conversation that gets your brand coverage even outside your current industry.
Reporting and Analysis
Our excellent social media reporting will enable you to identify and inform future activity in your social circles and across your marketing platforms.
Cross Channel Promotion
Using the insights gathered through our reporting and analysis, we ensure that your message reaches to the right audience and fits across all marketing channels, offering you a coherent and instantly recognizable voice across the internet.
How We Help You
We are a bunch of some social media marketing professionals. We receive most of our projects through referrals and recommendations from clients who know how we work. Being a renowned SMM Service Company in Thailand, we work with international teams and your external agencies to make sure your business excels.