Top Online Reputation Management (ORM) Service Company in Thailand
Needs for building a positive digital presence is unquestionable. A proactive approach is essential to build brand reputation and sustain a healthy relationship with potential customers. Negative posts cause more harm to your brand than imaginable. Rest your faith on our experienced ORM experts to get an impactful online presence through our Online Reputation Management (ORM) services.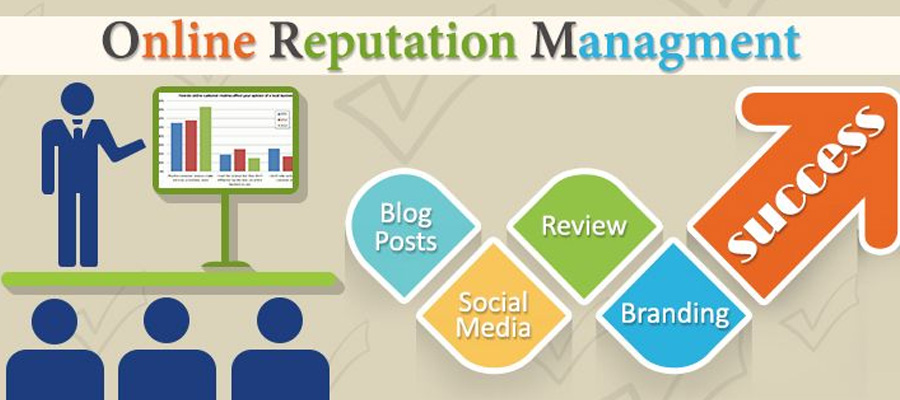 Online Reputation Management is the method of managing perceptions of an entity in the online world – web, social media, and even on search engine result pages. The entity may be a corporate, brand and also an individual. Referred as corporate reputation management, brand reputation management, celebrity reputation management, and so on based on the name or status of the entity.
Build a positive image with ORM services in Thailand
Audiences visit your website with many images in mind. Companies need a positive brand image to live up to the expectation of customers. The positive image projects confidence and brings up goodwill among your customers, audience, and stakeholders increasing their trust. Maintaining a good image online helps build a reputation and reaps financial gain.
Professional online reputation management service in Thailand helps to watch and manage contents that can be damaging to your brand in the future. Our ORM services include building a brand reputation collecting useful feedback of the customers to protect it from future damages controlling the online conversations. We work to present the company's best result forward to audiences in the search engine result pages (SERPs). People intend to engage with brands with a clean and positive image online.
In short, ORM services in Thailand will work in the following:
Show superior results influencing SERP suggestions and results
Enhance your brand's positive image taking down negatives
Influence customer decisions to your favour
Create engagement with customers through interaction
Build and manage your online reputation
Choose Reliable Online Reputation Management Services from Techotel
Techotels is a leading ORM service company in Thailand based in Bangkok offering reliable services to clients. We have managed many ORM services in Bangkok and pan Thailand campaigns of different niches and industries successfully. Not just in Thailand, we have worked with firms that needed reputation management globally.
Still not convinced? Find out why we can be an ideal choice for this service:
Experience in the digital marketing industry
Experienced and skilled professionals
Result oriented services
Dedicated project manager for best results
Affordable prices
Constant tracking of progress with weekly reports
ORM Services Strategies and Activities
Online Reputation Management is an integral part of SEO (search engine optimization) using many similar techniques and methods. However, the end goal of ORM campaign is different from an SEO campaign. ORM aims to promote your positive contents while pushing negative results downward in SERPs. Hence, ORM protects your brand image lowering your negative comments and reviews down in result pages.
We achieve reliable results in ORM campaigns with proven strategies and activities –
Constant Monitoring
We will keep an eye on your existing web material both created through professional journalism or user-generated contents about the company's brand and products. Our team will find out the contents – blog posts, reviews, and even negative comments and necessary action will follow to remove or lower their rankings.
Respond to negative perceptions
We take a proactive approach to tackling online negative perceptions and reviews about your company.  We create and promote positive contents on various platforms that are relevant to your brand.
Create engagement with customers
We will devise strategies to create engagement with potential customers being more accessible and customer friendly. User-friendly interfaces will enable natural interaction and communication dissipating essential information with the targeted audience.
Spread Positive News in Online Platforms
We continuously create quality blogs and contents with positive news of your company and products. Submission of blogs with a constant promotion on social media, online forums, and others create positive impacts on your digital presence.
Want to get reliable ORM services from experts?
More than 90% of online purchasing decisions of consumers get influenced by a company or brand reputation. The negative news hurt your business's traffic, sales, and ROI eventually.