Mobile App Development Service in Thailand
Mobility has become a "BUZZ" word these days for the enterprises and businesses thanks to the immense popularity of the mobile phones around the world. Mobile applications greatly reduce the complexity and enhance the productivity of a business by allowing direct access to the critical business data, and that is the main reason why mobile phone apps to stay in tune with the emerging mobile technology trends.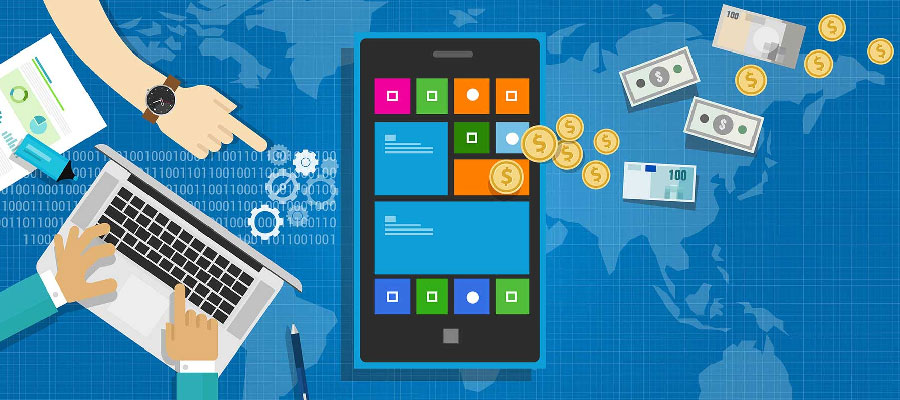 If you are looking to develop a remarkable mobile application development for your business or if you have awesome ideas for an invention, Techotels team of skilled developers and designers can build your idea.
Do you wish to mobilize your business and enterprise applications? Do you wish to optimise your existing mobile for better performance or wish to get an innovative app from scratch? Need help? Talk to us!
Mobile App Development
We are specialised in developing fully customised mobile applications as well as tablet applications using different platforms including Android, BlackBerry OS, BlackBerry Tablet OS, iOS, iPhone, iPad, Symbian OS, S40 (Series40), Windows Phone, Windows RT, bada, Brew, SHR, WebOS, Hybrid apps and more. No matter how complex your app requirements are, our mobile experts possess enough expertise to shape your app idea into the reality on the go.
Our seasoned mobile application developers are quite comfortable with all the major mobile operating systems and platforms and develop commendable custom mobile apps that exactly fit your unique business requirements.
Our Mobile application solutions offer hassle-free access to the business sensitive information anywhere, anytime and on any devices. We create customised mobile applications that offer ease of use and quick data processing.
Our Mobile Application Development Expertise
Cross Platform Mobile Application
Mobile Social Networking
Entertainment and Multimedia Applications
SMS Gateway Mobile Apps
Mobile Data Synchronization Solutions
Mobile VoIP Apps Solutions
HTML5 Mobile Applications
Native Mobile Applications
Mobile Apps Testing & QA Services
Mobile Gaming Applications
Mobile Advertising Applications
Hire Dedicated Mobile Application Developers
Mobile Ecommerce Solutions
Hybrid Mobile Applications
Mobile Apps Porting Solution
Backup and Restore Applications for Mobile Phones
Web-based Mobile Applications
Location-based Mobile Application
We are professional Mobile Application Development Company with a strong business ethics, we value your time and money.