Push Your Business To The Top With Our PPC Service in Thailand
Pay Per Click or PPC is an excellent online advertising strategy used for directing traffic to websites, where the advertisers have to when the ad is clicked. So, if you are finding an effective way of bringing customers without additional efforts, consider PPC Services.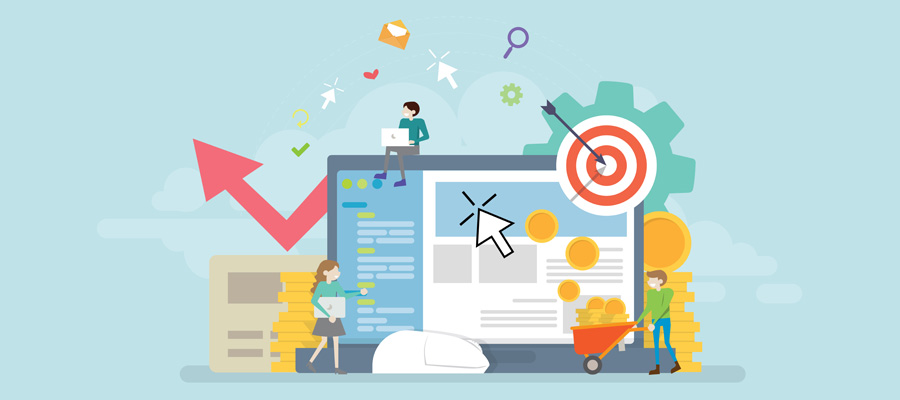 We at Techotels can help you with this and assist you in purchasing the required advertisements on the major search engines. We also help you in creating appropriate keywords that will enable the customers to search, see the ads and click on them.
Clear Strategy and Objective
Being a well-known Google AdWord expert in Bangkok, our agency helps you decide your target market and PPC objectives. We strive to develop an ideal strategy for you to get the best results at a reasonable cost per click. For this, our professional team of experienced PCC experts keeps an eye on the strategy of your competitors.
How We Offer the Best PPC Service in Thailand
Relevant Keyword Research
Considering your products and services, we conduct significant keyword research for creating themed campaigns and ad groups for relevant search phrases.
Sponsored Ads Display
We work hard to bring instant visibility for your brand by featuring attractive ads on the targeted niche, putting us ahead of other Pay Per Click Service providers in Thailand.
Bid and Optimization Management
We guarantee enhanced conversion rates through manual and automatic bid management and efficacious landing page optimization.
Powerful Tracking
We utilize tracking tools such as Google Analytics to reach analytic and bid management solutions for our clients.
Why Choose PPC Services?
There are plenty of benefits of using PPC service in Bangkok, including the fact that the results are fast and measurable. Apart from that, you will be able to determine when to have the ads running and how much budget you need for targeting a specific audience. Since you are required to pay only for the clicks, you can choose how much you need to pay for this. Let our experts help you with PPC campaigns without any trouble.
Why Choose Us?
PPC management and advertising is a comprehensive process which needs a lot of market research and analysis. Hence, it's pertinent to choose a reliable agency that provides professional PPC advertising and fetch you the maximum ROI.
Being a top-ranked agency, Techotels possesses a clear understanding of your needs. Here are some reasons to choose us:
Vast Experience
We are a Google certified digital marketing company and have been providing the best PPC Services in Thailand for more than a decade.
Skilled Professionals
Our brilliant resources are professionally competent in dealing with and handing your online marketing need for better business and ROI.
Guaranteed Results
Do you think that SEO can be guaranteed by a reputed agency only? We at Techotels ensure that your website gets listed on the first page of top search engines.
Competitive Costs
We offer custom packages according to your business needs which will be easy to understand and fit into your financial plan.
Dedicated Project Manager
We firmly believe in the importance of a personal touch and hence assign a dedicated project manager for better coordination.
Phenomenal Customer Support
We give priority to customer satisfaction. Our customer care staff is available during working hours to ensure better communication.