Improve the distribution with the suitable channel manager
We manage, supervise and optimize the direct sale through the different online channels to control its profitability.
Are you competing with your competitors on the same distribution channels? Are there any regional or local websites in other countries that have distribution strength for your destination? On which distribution channels should you be present? Understanding distribution is key in revenue management.
Your hotel distribution strategy is a vital part of your revenue management plan. Make sure you are on the internet distribution channels that promote your destination online. And remember the power of marketing they have. The put your hotel in front of many consumers you can't reach directly, and some of them even book directly.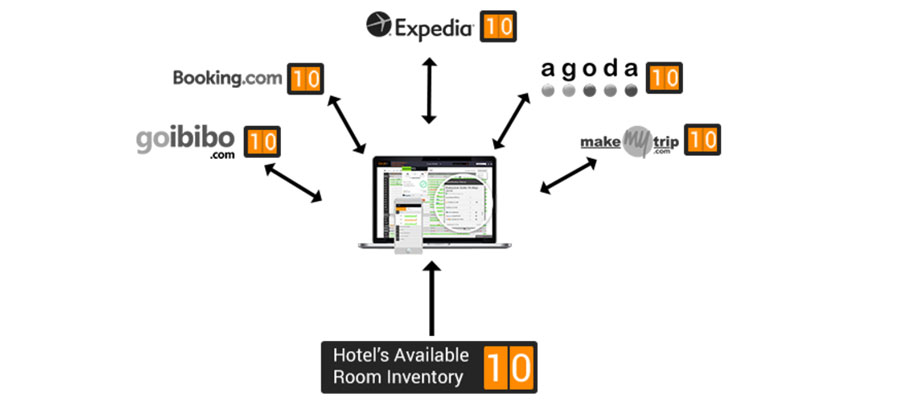 We start by optimizing the content of B2B, B2C and meta distribution channels to get the final customer's attention, drive them to your website and finally convert it into a reservation.
Offering the best prices through your own channels is as important as the image you display on all online distribution channels. In this regard, Online Distribution is a must.
The Channel Manager of your business must ensure connectivity and distribution, as well as facilitate to manage your hotel inventory across all connected distribution channels. We help you to centralize sales and reception of reservations through a management system that facilitates absolute control of multichannel distribution from the same platform.
More Sales, Less Effort –  Hotel Internet Distribution
Embarrassing over bookings and erroneously closed out channels are a thing of the past
Dramatically reduces the time spent managing different channels
Increases occupancy and revenue by ensuring inventory is exposed to your chosen channel
Easily achieve rate parity with all your inventory, rates and availability held in a single location
Flexible, easy to use web-based interface
Access to the leading online travel agencies
Thanks to our technology:
Instant automatic update across all channels
Reduce the risk of overbooking.
Maintain rate Parity
You will be able to monitor your competition rates.
You will get full integration with PMS systems.
Key Benefits of Hotel Online Distribution Services:
Maximize your hotel sales.
Your online sales channel is the key to improving your hotel's direct sales. Control prices and manage your channels through fast and efficient interactions.
Take control of your online distribution.
With our Channel Manager service you can regain control of your online distribution by independently establishing the availability of the online channels with which you operate.
Upgrade faster
We help you make your rate planning and content distribution a work that does not require any effort.